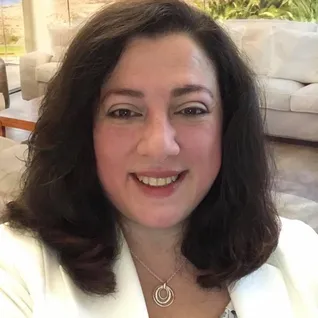 Maria earned her Master's degree in Counseling Psychology from Fordham University and her Master's degree in Marriage and Family Therapy from Hofstra University. Maria also has training and professional experience with substance abuse recovery counseling and play therapy work, and has certifications in both areas. Maria has worked in several sectors, including higher education, outpatient substance abuse recovery clinics, and with outpatient mental health clinics.
Maria works with child, adolescent and adult clients, and specializes in treating depression, anxiety, bipolar disorder and co-occurring disorders, chronic illness issues, career path and workplace issues, and couple, marriage and family therapy. Maria primarily utilizes Cognitive-Behavioral Therapy, Dialectical Skills, and Solution-Focused Therapy modalities and interventions, as well as Gottman approaches and Emotion-Focused Therapy skills. Maria integrates a wide variety of individual, systemic, and play therapy treatment models and interventions with genuine warmth, empathy, and support, and works collaboratively with clients toward achieving their goals.
To schedule an appointment, please email [email protected] .